Paving Company in Anaheim Hills
Would you like to have a unique outdoor space that is both functional and beautiful?
With pavers, there are endless possibilities for design. You can choose from a wide variety that will fit your style. Pavers can be in patios, walkways, pool decks, and driveways. They increase the value to your property's appearance by adding beauty while also being durable enough to withstand the elements of nature. 
We at Anaheim Paving Company have been installing quality paving stones for many years. Our years of experience in the industry allow us to provide our customers with an outstanding product at a reasonable price. Whether you're looking for something simple or complex we have creative designers who will help you decide on a pattern that will compliment your landscape, transforming it into a masterpiece.
If you need any assistance please don't hesitate to contact us today!
What are Paving Stones?
Pavers are usually used as exterior flooring. These are flat and made of stones, concrete, or brick. They are versatile and also sometimes used as interior flooring.
There's a wide variety of pavers' patterns and they come in various sizes, shapes, colors, and styles. They are very durable and can last decades. While in case of damage, you can easily replace just the affected piece, saving you money.
Paving stones are an efficient way to beautify your outside living space. They do not require much maintenance and can be easily repaired if damaged. These units also enhance the appearance and value of your property by adding color, texture, or pattern depending on what you choose. You may even use different colors to create a unique look.
Pavers are an excellent option for those who want beautiful and durable outside flooring that is long-lasting and easy to maintain at the same time. If you need any help finding the right paving stone or paver contractor, call us today and we will be glad to help.
Benefits of Paving Stones
If you are building a new property or in the process of remodeling, then pavers are a good start for a fresh look. Whether you want to build a new patio, pool deck, or just spruce up your existing one, pavers can transform the look of any space.
The below are the main reasons why more and more people are switching to pavers:
Paving stones are an aesthetically beautiful product that adds value to your property. It also extends its lifespan because it is more durable than other materials such as concrete and asphalt. Not only does it add beauty but it's functional too. They provide strength while serving as walkways for easy access around your property without getting stuck in mud during rainy seasons.
If you are looking for a product that has strength, durability, beauty, and value then pavers are a perfect choice. There are endless possibilities with paving stones. This means once finished it will be an outdoor space that matches your unique style. It can help transform your landscape into something beautiful. If you need a contractor please don't hesitate to call us today. We would love to hear from you!
Property Increased in Value
Paved driveways increase the property value as per real estate agents. It's because of the fact that they are durable, aesthetically pleasing, and easy to repair if needed.
Low Maintenance
They are simple to maintain and will add beauty for many years. It's also uncomplicated to remove and replace pavers that are out of place or damaged. While concrete or asphalt leave a bad jigsaw pattern unless you remove the entire surface.
Durable
They have good resistance to frost, erosion, and even root growth. It is durable enough to withstand all elements from nature. The combined strength, resistance to abrasion, and flexibility of pavers in high pedestrian and automobile-congested areas allow them to handle heavy movement while maintaining excellent durability.
Design Options
There are many patterns and ideas to choose from. They can transform your patio, pool deck, or any of your desired areas into a beautiful masterpiece. Your outside space can reflect your unique sense of style with your ability to choose from a variety of choices.
How much do paving stones cost in California?
Since each job is unique, it's difficult to give a precise number for the price of pavers and it's installation. At PaversCo we provide you a free estimate so you don't need to worry about it. We understand that we all want it low-cost as much as possible, below are some of the factors that can affect your pavers' installation cost:
Area's Current Condition
If the current area of the job is a lawn then the excavation process will be easier, which means less cost. If you compare it with an area where there is an existing structure, then there may be a need for demolition. The price increases when there are additional jobs required.
Location
Labor costs will increase when there is a need to carry materials from a distance. When a location has a narrow driveway and trucks won't be able to enter, then laborers may need to park somewhere far and carry them manually or with the help of a wheelbarrow.
Type of Paving Stones
Various types and styles cost differently. The price also changes depending on the quality, durability, and size. Pavers made of concrete are the most inexpensive, followed by brick and then natural stone.
The Complexity of the Job
Design plays a vital role in pricing as well. The most basic type of project is a square area, which has modest installation expenses. The construction of a curvilinear area with an intricate pattern of many colors may end up being quite costly. The degree of difficulty is a big factor during the square foot pricing.
Top Quality Pavers in Anaheim Hills
We are the best pavers in town! Our paving stones are durable, beautiful, and will transform your landscape. You can choose from our wide range of designs to create a unique look that compliments your home. And with our team of creative designers on hand, we'll help you create the perfect patio, driveway, pool deck, or even walkways for your needs.
Your yard is an extension of yourself – it's where you relax after work or entertain guests during parties. With quality pavers from Anaheim Paving Company, you can bring out the best in your outside space so it reflects who you are as well as how much effort and care goes into maintaining it.
Transform your property today with high-quality paving stones from PaversCo!
Call us at 714-410-5454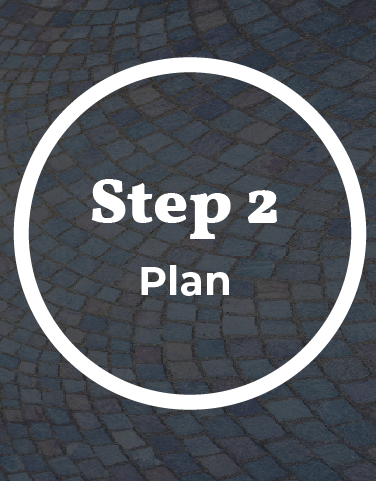 Local Business
Who knows more about what you need than a local business? Serving our local community for many years, we are well-known for our quality workmanship and customer service.
We have artistic designers on hand to help you plan the perfect patio, walkway, or driveway. Our friendly staff will plan along with you to ensure that you are happy with your outdoor space after we're finished.
High-quality Product – Durable and Aesthetically Beautiful
Our pavers are from high-quality materials that will endure all kinds of weather conditions. It will last for years without chipping or breaking apart. We guarantee that our products have exceptional resistance to frost, erosion, and even root development, allowing them to endure harsh weather conditions and human transport.
PaversCo only uses the highest grade of pavers so your landscape can look beautiful all year round.
Efficient Services
We are a full-service company that provides quality products and services. We offer free advice, support, and estimates for all our clients so you can get more value from your budget.
Expert Craftsmanship
Our skilled craftsmen use the latest technology and techniques to ensure our installations are of exceptional quality. We utilize heavy-duty machinery to create a product that is durable, beautiful, and long-lasting. This will add beauty as well as a function since it can help transform your landscape into something beautiful while still providing strength for easy movement around your property.
Free Estimates & Advice
If you're looking for high-quality pavers in Anaheim CA then call PaversCo today! We offer free estimates so you know exactly what you need before beginning any services. Our friendly staff will plan along with you from start to finish ensuring that everything goes smoothly throughout the process.
Call us today and get your free estimate!
Browse our
Paving Stones Services
This is an example of a short passage of text used to give your customer a brief overview of a particular service.
This is an example of a short passage of text used to give your customer a brief overview of a particular service.
This is an example of a short passage of text used to give your customer a brief overview of a particular service.
This is an example of a short passage of text used to give your customer a brief overview of a particular service.